1. Baz Luhrmann's
Romeo + Juliet
(1996), in which Romeo crashes a fancy dress party dressed as a knight.
I think Juliet is a fairy(?).
Juliet is an angel. (Aww?)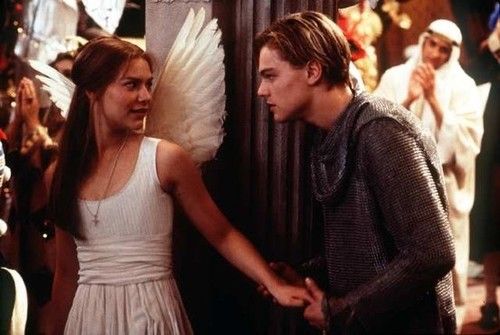 2.
ShakespeareRe-Told: Macbeth
(2005), in which Macbeth is a chef in a multi Michelin star restaurant, who likes milk but not so much murder. The witches are binmen.
On Wikipedia.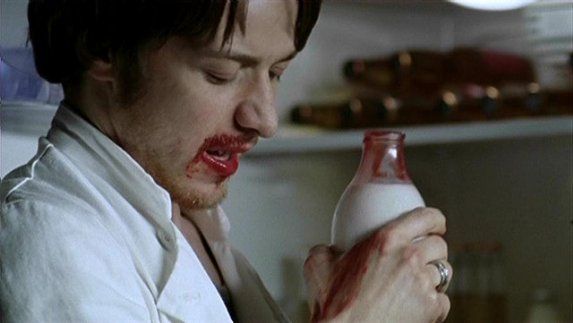 3. Phyllida Lloyd's
Julius Caesar
(2013), where Cassius is taking down this women's prison. This production is unseen by the mods, but possibly on a to-see list.
Review at the Guardian.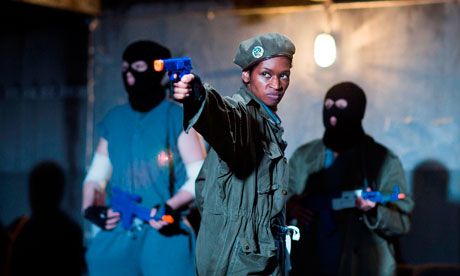 4. Greg Doran's
Hamlet
(2008-9), in which David Tennant wears a parka, amongst other things. Also on DVD, but the memory of the theatre production still sticks in this mod's mind, mostly for all the mirroring glass. Pics from the Guardian and the Telegraph.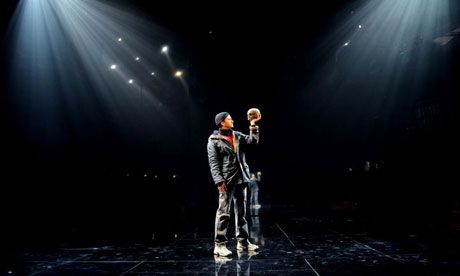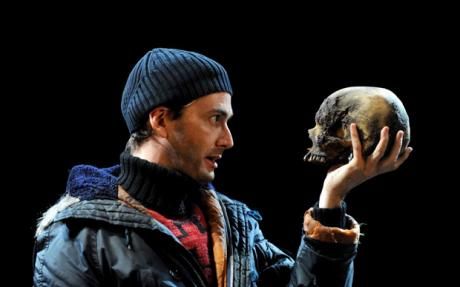 5.
Gnomeo & Juliet
(2011), in which some garden gnomes shake up Stratford upon Avon (and the standard plot of R&J). With Ozzy Osbourne voicing a random deer ornament and a soundtrack of Elton John songs; championed by
bogwitch
. This mod was surprisingly impressed.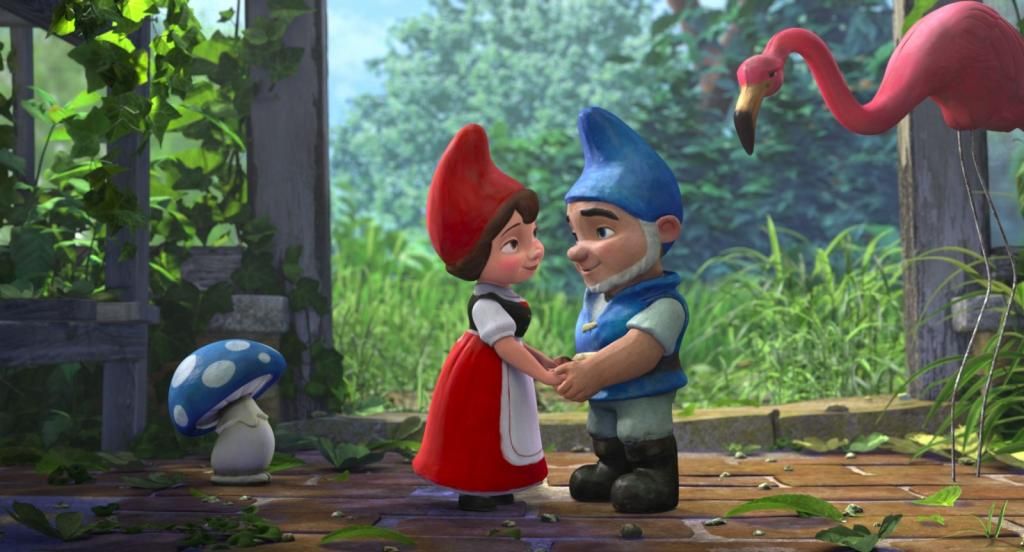 Enjoy!
Can't believe it's week three of January, Fag Enders, but it is! This week we have some exciting picture prompts, drawn from the long tradition of reinventing Shakespeare for modern viewers. As always, feel free to take them in any direction you like - perhaps an AU along similar lines, or something taken from the setting, emotion or composition of the images. If you know anything more about the productions here, why not include that in your thinking as well?